Eccoli nelle loro apparizioni sul celeberrimo portatile Nintendo:
MARIOKART DS
Kart guy

MARIO VS DONKEY KONG 2: MARCH OF THE MINIS
Jetpack guy


Mini Shyguy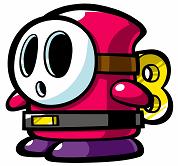 Mini Snifit

Mummy guy

Phantom guy

YOSHI: TOUCH'N GO
Aerial Snifit

Fly guys

Shyguys

MARIO & LUIGI: FRATELLI NEL TEMPO
Boom guy

Boo guy

Elite boom guy

Fly guy

Ghoul guy

Shyguy

Snifaro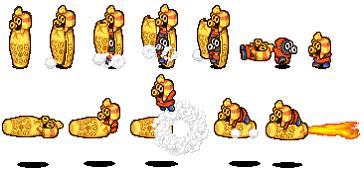 Snifit

YOSHI'S ISLAND DS
N.B. Molti Tipi Timidi apparsi in Yoshi's Island DS appaiono anche nel più datato Yoshi's Island per SNES. Qui troverete solo i volti nuovi, esclusivi del capitolo DS, o in alternativa quelli già apparsi su SNES ma che qui si presentano con un look leggermente diverso.
Big Guy the stilted

Dancing Spear guy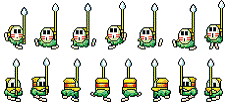 Fat guy

Fly guy

Glide guy

Mace guy

Mufti guy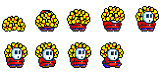 Pirate guys

Rocket guy

Shyguy

Shy Stack

Snifit

Spear guy

Stilt guy

Tube guy