Due nuovi trailer di A Link Between Worlds
Nintendo ha da poco rilasciato due nuovi trailer per il nuovissimo The Legend of Zelda: A Link Between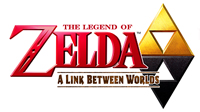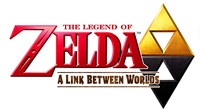 Nintendo ha da poco rilasciato
due nuovi trailer
per il nuovissimo
The Legend of Zelda: A Link Between Worlds
.
Il primo trailer è incentrato sul gameplay
e sulla possibilità di scegliere la propria strada nel proseguimento del gioco, mentre
il secondo ci mostra alcuni nuovi brani esclusivi
del gioco.
Ricordiamo che l'uscita di
The Legend of Zelda: A Link Between Worlds
è prevista per il
prossimo 22 Novembre solo su Nintendo 3DS/3DS XL/2DS
.
A seguire i due trailer: