Trailer di lancio di The Legend Of Zelda Wind Waker HD
Nintendo ha da poco pubblicato il trailer di lancio di The Legend Of Zelda The Wind Waker HD.Ricordiamo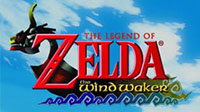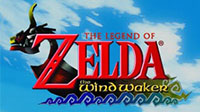 Nintendo
ha da poco pubblicato il
trailer di lancio
di
The Legend Of Zelda The Wind Waker HD.
Ricordiamo che il titolo supporterà anche il gioco col GamePad e off-TV e tutte le funzionalità Miiverse. Sarà inoltre introdotta una nuova modalità chiamata 'Hero', che offrirà un livello di difficoltà particolarmente alto e pensato per quei giocatori alla ricerca di una sfida davvero impegnativa. Il prodotto sarà disponibile
in Europa a partire dal prossimo 4 ottobre.